Happy Black Breastfeeding Week!

BLACK BREASTFEEDING WEEK 2023 kicks off tomorrow August 25th and will run through August 31st!
Let's make a difference for black parents & enable breastfeeding!


Click here 
to follow our Facebook page for updates on #BlackBreastfeedingWeek
---
2023 Farmer Market Checks HAVE ARRIVED!
Farmers Market Checks ARE HERE!
WIC clients that came in June and were eligible for checks at that time can contact their home clinic to see how they are dispersing those benefits.  Individuals eligible are pregnant women, postpartum women (non-breastfeeding up to 6 months and breastfeeding women up to 1 year), infants 6 months and older, and children up to 5 years old.
Each individual will receive 3/$10 vouchers = $30 that are good until the end of November 2023!
Good for PA grown produce only - NO tropical fruits such as lemons, limes, and bananas.
Checks not good for processed/baked goods, seeds, and/or plants.
Check are only redeemable at approved markets statewide.
You can download the free PA FMNP app from your phone's App store to search for farmers.
You can also go online at www.pafmnp.org to search for farmers/markers!
---
WIC Benefit Balances on the WICShopper app are HERE

!!

- To access your your WIC benefit balance, go to the WICShopper app to learn about how to register your card. (You can find the app in your phones app store to download if you haven't already done so or

CLICK HERE

 to download the app).

- Click the 'my benefits' icon and enter in your WIC card# twice. This will link your WIC card to your app and allow you to check your monthly WIC benefits!

Keep in mind, when checking your WIC benefits, balances may be DELAYED up to 48 HOURS!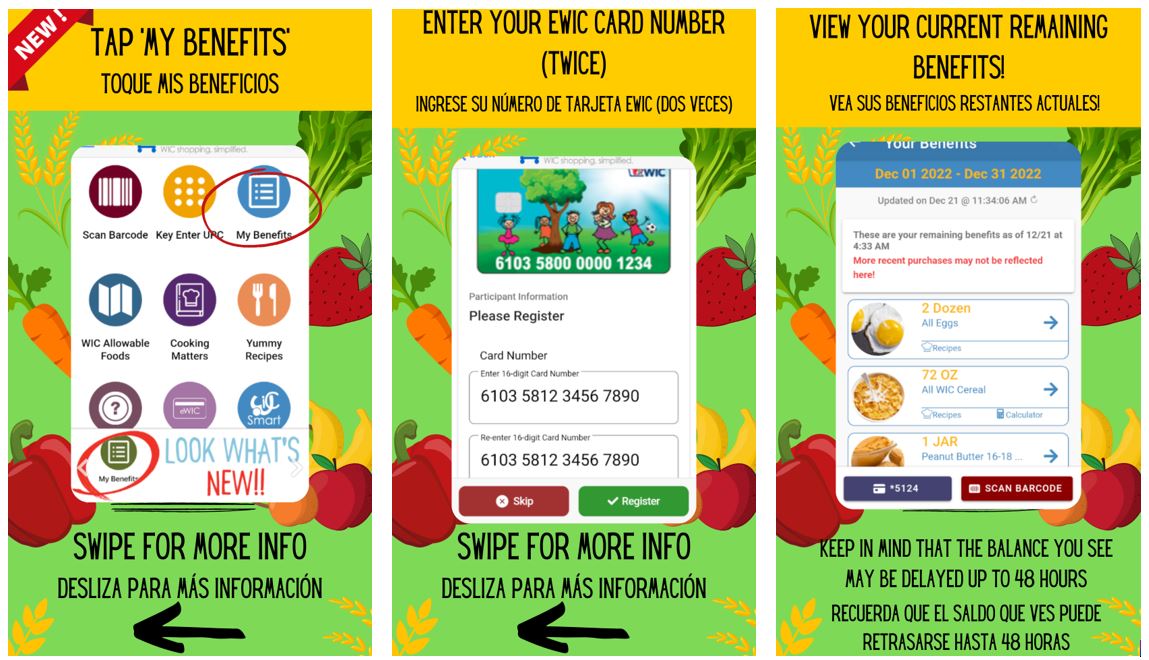 ---